As a pet owner, you have the special responsibility of making aftercare choices on your pet's behalf. Working together, we will gently guide you through the process of making cremation arrangements that are fitting for you and your pet.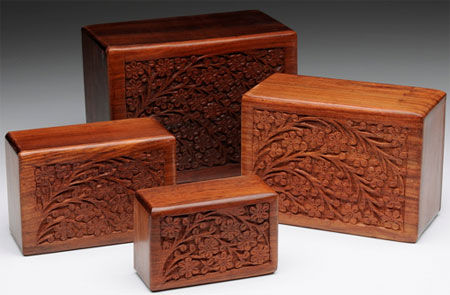 Our professional team Canton Animal Clinic adheres to a strict code of ethics and exemplary standards of operation with every pet cremation. You can count on a high level of accountability when you entrust your pet our care. Our crematory is located on site.  Take comfort in knowing that your pet is cared for and treated with the dignity and respect that he or she deserves.
At Canton Animal Clinic, we offer both individual and communal cremations for your pets. Individual cremation means your pet is cremated individually and remains are returned to you. Remains are returned in a carved wooden urn. There are many urns available and feel free to bring us an alternate option. Communal cremation is offered when a pet owner does not wish to have any pet remains returned. Remains are cared for with the same respect that we would provide for our own pets.
Our general practice is to perform pet cremations daily. In some special circumstances cremation of your beloved pet may take up seven to ten days.
Special request are welcome and encouraged.
This service is available to the public.
If you have any questions about the services we offer, please call the clinic at (315)386-2754.