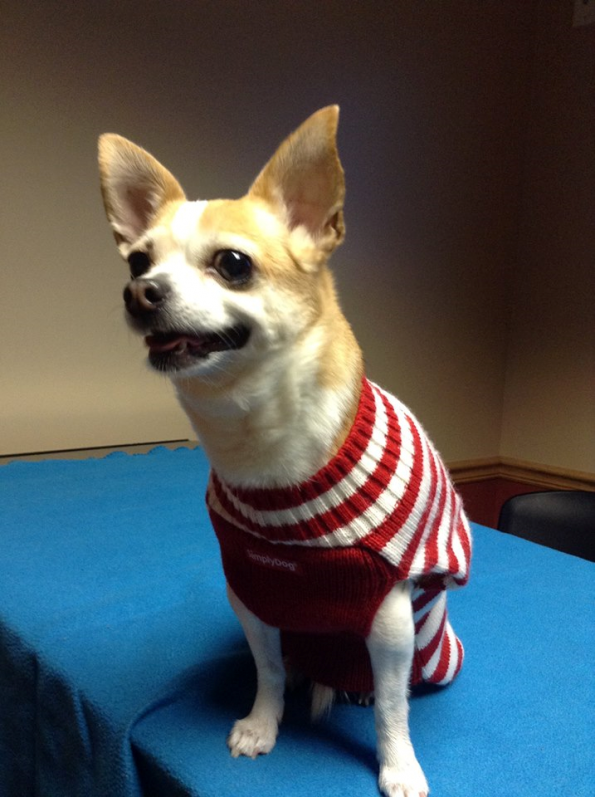 I brought my 11 year old Chihuahua Gracie to the Canton Animal Clinic for the first time for follow-up care and rehabilitation services after she had double leg surgery in August to correct a luxating patella in both hind legs and a torn ACL in her right as well.
I chose the Canton Animal Clinic because of the many services they offer that would help in her recovery. I could not be more pleased and thankful for the care Gracie has received in the months following. Every person there has been consistently very friendly, caring, and professional. Gracie has received great follow-up care and checkups from Dr. Thompson and others. The most important  part of her recovery has been the regiment of laser treatments and massage therapy.
I can't say enough about Gracie's massage therapist, Mindy. Her work with Gracie is a significant reason for the recovery she has made. Not only is Mindy very caring and knowledgeable, she takes great interest in the health and well-being of the pets she works with. After her surgery, it was hard to imagine she would ever be as active as she is now—running and playing like she is 5! I am absolutely sure that the service and the professionals at the Canton Animal Clinic, especially Mindy, are a major reason why!