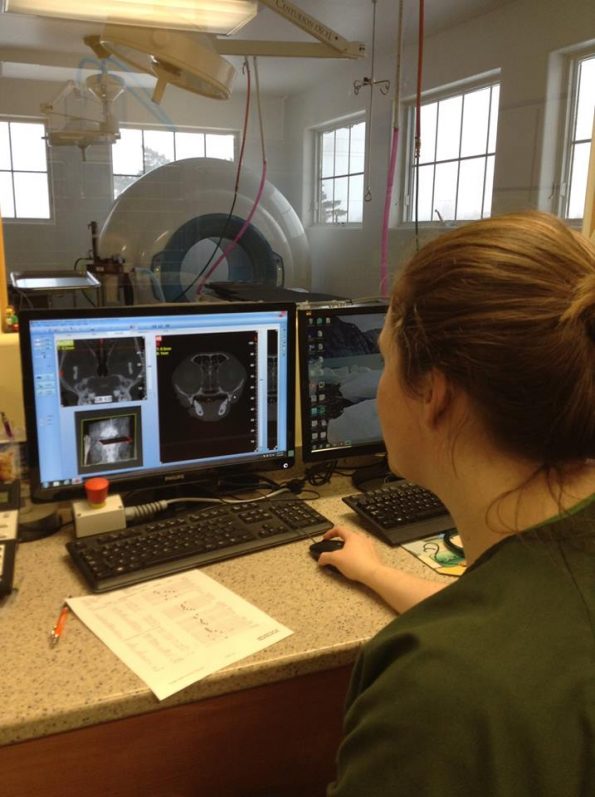 Canton Animal Clinic is committed to providing your pet with the best medicine available. That includes access to advanced diagnostic tools, including our ability to perform CT scans.
The CT machine can be used for the evaluation of the following:
Dental Disease
Cancer Screening (abdomen/thorax)
Inner/Middle Ear Disease
Diseases of the nasal passages
Brain Imaging
Spinal Cord Disorders
Trauma to the chest/abdomen/limbs
Orthopedic disease/Fractures
Musculoskeletal & soft tissue tumors
The Cone Beam CT creates a three-dimensional, cone-shaped beam that only has to circle the patient once to generate an image of the entire area.
The benefits are many; cone beam technology produces equal or better image quality compared to traditional CT scans, while exposing patients to far less radiation and with faster results. In just 18 seconds this state of the art technology takes the equivalent of a 360 slice CT scan. The images generated by a Cone Beam CT contain huge, helpful data sets that include both traditional and three-dimensional images.