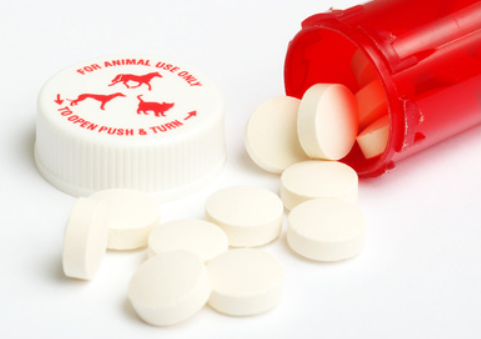 In-House Pharmacy
Convenient veterinary care is important to the team at Canton Animal Clinic. To ensure that our patients can be treated quickly and efficiently after their diagnosis, our clinic is equipped with a fully-stocked in-house pharmacy. This makes filling your pet prescriptions simple and fast! In most cases, you'll be able to leave with your pet's prescription right after your visit at our clinic.
Online Pharmacy
As an added convenience, we also have an online pet pharmacy through Vets First Choice available for you to request prescription refills. One of the benefits of our online pharmacy, as opposed to mainstream pharmacies that are not associated with animal hospitals, is that all of the products purchased are guaranteed by the manufacturers.
We invite you to visit our online pharmacy to place your pet prescription refill today. If you have any questions or are in urgent need of a pet prescription refill, please contact the clinic directly for assistance.