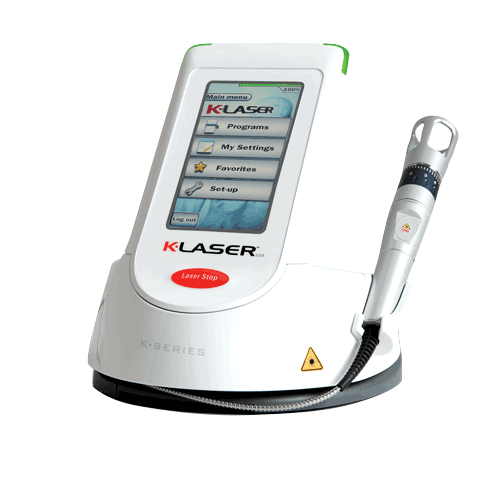 Canton Animal Clinic is now offering laser therapy. Our new K-laser is the most advanced class IV laser on the market. It is a drug free, surgery free, and pain free treatment option for your pet.
Laser therapy can provide pain relief by increasing circulation, drawing water, oxygen, and nutrients to damaged cell areas. This in turn increases healing and mobility and reduces inflammation, swelling, stiffness, pain, and spasms.
Numerous studies show that laser therapy helps with osteoarthritis, joint pain, tendon and ligament injuries, edema, muscle strains, open wounds, post surgical pain, neck and back pain, hip dysplasia, burns, and speedy rehabilitation.
K-Laser Veterinary Client Education Video from K-Laser USA on Vimeo.
Please ask us for more information about laser therapy or make an appointment today to have your pet evaluated.