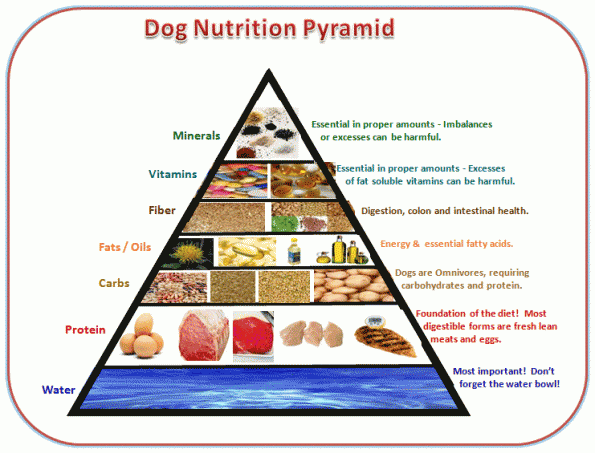 There are a wide variety of options for feeding your pet. Bottom line is that we all want to choose a "good "food. We need to find a food that is balanced with the proper nutrients. Major nutrients to look for in a balanced healthy diet are protein, fats, carbohydrates, fiber, vitamins, minerals and water.
Nutrition has an effect on the body as well as the brain. Nutrition is of the upmost importance during the first year of life. Feeding a well balanced quality puppy food high in fish oils rich in DHA can improve progress in puppy training and enhances cognitive development. No matter what age your pet is proper nutrition is key to brain function, intelligence as well as overall health.
When choosing your next bag of pet food look for Premium brand (like Hills Ideal Balance available here at Canton Animal Clinic) with quality ingredients, high in nutrients. Nutrition is preventative medicine.
So how do you find a "good" food. There is a lot of information on the food label but what do these terms mean?
AAFCO: Association of American Feed Control Officials- this organization sets the nutritional standards for pet foods sold in the US.
Organic: grown with only animal or vegetable fertilizers.
Natural: of or arising from nature in accordance with what is found or expected in nature
Holistic: there is no legal definition of this term under laws devoted to pet foods. Manufacturers can make claims in literature regardless of ingredients
By- products: something produced in the making of something els
Nutrient: a substance that must be consumed as part of the diet to provide a source of energy, material for growth, or substances to regulate growth or energy production
Filler: a food ingredient that supplies no nutrients or nutritional purpose
Here at Canton Animal Clinic we carry Hills Science Diet and Hills Ideal Balance premium pet foods. Hills Ideal Balance has grain-free and limited ingredient diets available. These pet foods may help with allergy related problems, skin problems and some GI problems. Ask us about these diets. We also have many prescription diets available from Hills, Purina and Royal Canin. These diets may be recommended by your veterinarian to help treat many health problems including allergies, arthritis, diabetes, IBD, kidney disease, urinary tract issues, and weight management to name a few.
Your pet's weight is very important. Weight has an effect on overall health. Weight affects the immune system, the circulatory system and has an impact on the joints. Too much weight is extra pressure on the joints which can lead to arthritis, conformation changes to bone and or joints causing pain, and predisposes pets to ruptured ligaments. It is estimated that at least 25% to 30% of dogs and cats in industrialized countries are obese. If you are wondering about your pet's ideal weight, ask us when you're in. We can take some measurements and get a plan. We will talk about your pet's body mass index, what their ideal weight should be and discuss a feeding plan to get to that ideal weight.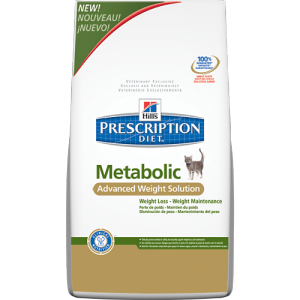 Hills have developed a great new weight-loss diet called Metabolic Diet. Metabolic Diet has had great success, with 96% of dogs and 81% of cats losing weight. Pets like the taste of the food, so they will eat it, making it easier to get started. Metabolic Diet works at the cellular level in the body to promote weight loss. Metabolic Diet is the only diet that works like this. It contains a synergistic blend of nutrients and ingredients for more efficient energy metabolism.
Take a look at where your pet falls on the Body Condition Score chart.
On a diet, here are some healthier treat options for your pet.
Cooked sweet potatoes
Pumpkin
Carrots
Green Beans
Cooked Veggies
Fresh Fruits (NO GRAPES!!!)
Lean Meats
For more information please refer to the following links: